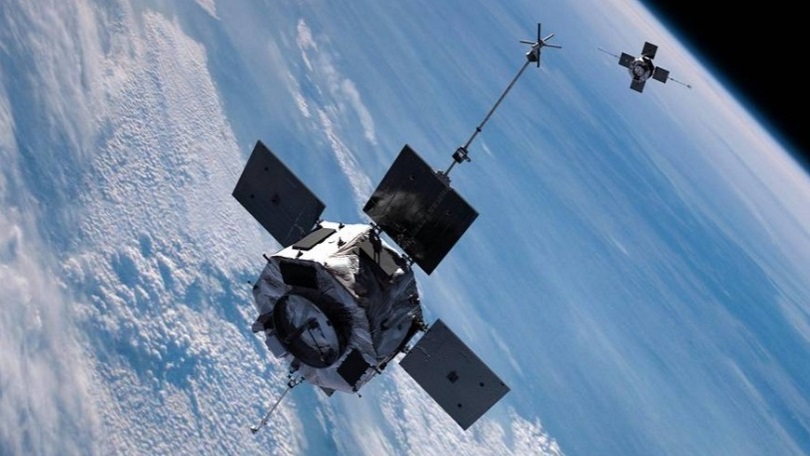 Earth's magnetosphere, the region of space dominated by Earth's magnetic field, protects our planet from the harsh battering of the solar wind. Like a protective shield, the magnetosphere absorbs and deflects plasma from the solar wind which originates from the Sun. When conditions are right, beautiful dancing auroral displays are generated. But when the solar wind is most violent, extreme space weather storms can create intense radiation in the Van Allen belts and drive electrical currents which can damage terrestrial electrical power grids. Earth could then be at risk for up to trillions of dollars of damage.
Announced today in Nature Physics, a new discovery led by researchers at the University of Alberta shows for the first time how the puzzling third Van Allen radiation belt is created by a "space tsunami." Intense so-called ultra-low frequency (ULF) plasma waves, which are excited on the scale of the whole magnetosphere, transport the outer part of the belt radiation harmlessly into interplanetary space and create the previously unexplained feature of the third belt. "Remarkably, we observed huge plasma waves," says Ian Mann, physics professor at the University of Alberta, lead author on the study and former Canada Research Chair in Space Physics. "Rather like a space tsunami, they slosh the radiation belts around and very rapidly wash away the outer part of the belt, explaining the structure of the enigmatic third radiation belt."
The complete article courtesy of Ross Lockwood, University of Alberta, here.