What do nesting falcons, Annie and Grinnell, and Space Sciences have to do with each other?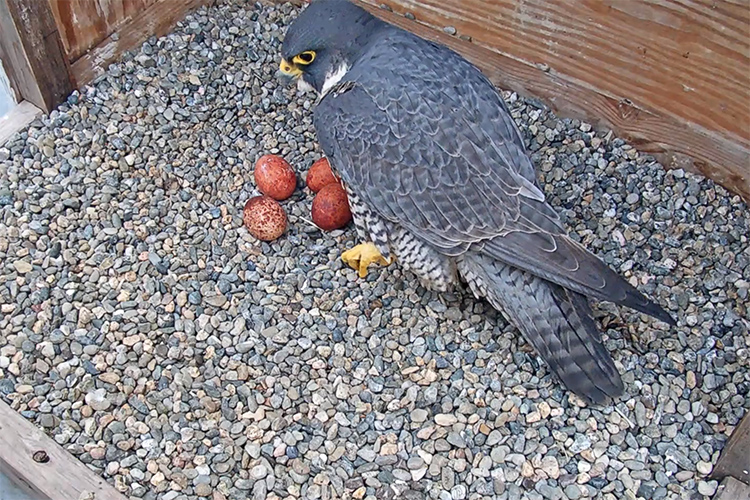 Dr. John Vallerga, an astrophysicist at SSL, worked with artist Liliane Lijn on the
Solar Beacons
project that was installed on top of the Campanile in 2013. The installation used sand bags to help hold Solar Beacons in place. After the beacons were removed in 2016, the sand bags had broken to the point that they could not be removed, so they were left where they were.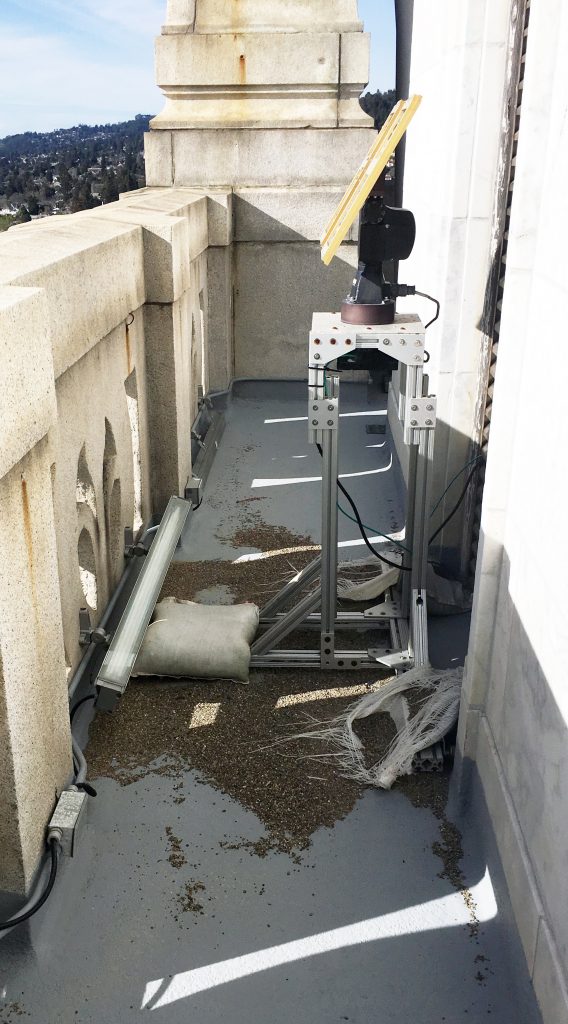 In 2017, Annie and Grinnell found a new place to nest:  the sand left from the Solar Beacons project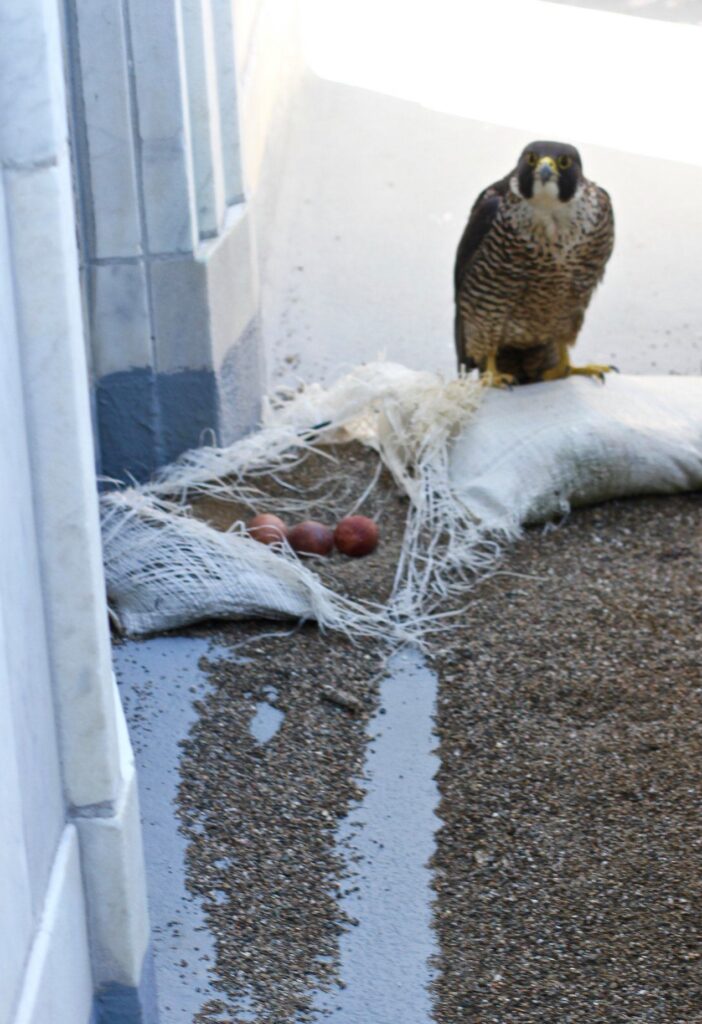 Right now you can see Annie and Grinnell's new family in a new nest at CalFalcons. Follow them on Facebook