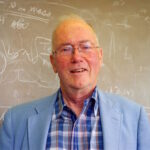 Register now for Lasers, Light and Legacy, a public symposium on the scientific work and careers of the students, post-docs and closest colleagues of Professor Charles Townes. Sat. Aug 1- Sun. Aug 2. Register early as venue is limited.
Visit the Townes memorial site.
Please consider making a donation to the Charles Townes Postdoctoral Fellowship at SSL.